We are so excited to announce that women and families have begun moving into our newest building, the Budzey. Both unique to the Downtown Eastside and to RainCity Housing, the Budzey has 105 units of housing for women (trans* and cis), and 41 units for women led families. Below is a view of the north shore mountains from the rooftop patio of the Budzey.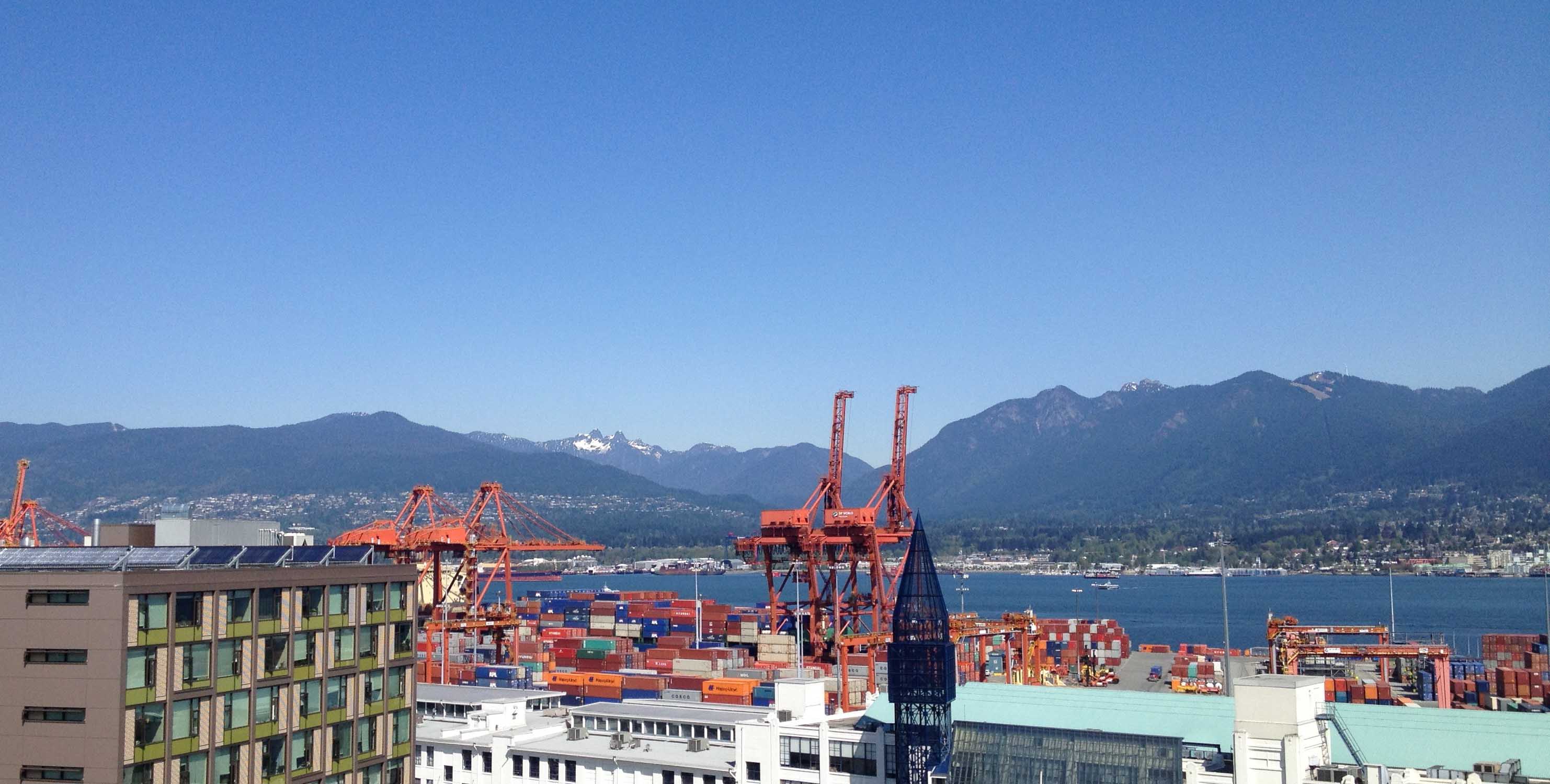 Why provide housing for women and women with children?
Because of some powerful statistics:
Women experience higher rates of poverty and isolation than men (Census 2006);
Women account for 56% of Canadians with low incomes;
One in five families with children is led by a single woman; and
42% of those families experience housing affordability problems.
What will happen there?
\"We want to develop this project using a gender and diversity lens that will allow a healthy, vibrant community to flourish, that will be safe for all.\" Amelia Ridgway, Acting associate Director explains. Staff focus on activities that strengthen the community. Some of the provided services will be:
Access to childcare and child care related support services;
Liaising with community services and partners;
A peer based programming within the building;
Community kitchen nights for women and family; and
A parent resource centre and a youth recreation program.
Why is it called the Budzey Building?
Lorna Budzey was a resident of Vancouver's Downtown Eastside for many years. She became known to RainCity Housing at their first shelter, Triage, and was one of first people to challenge the organization to be inclusive and welcoming to everyone that we work with. She experienced many travesties throughout her life, but was always vibrant, charismatic and had an amazing sense of humour. Lorna died in the summer of 2000.
Like what's taking place at the Budzey? Donate directly to that program right now!